Your search for
Metaphor Category
:
"Population"

AND
Nationality of Author
:
"French"

AND
Genre
:
"Prose"

AND
Literary Period
:
"Nineteenth Century"

,
"French Revolution"

,
"Industrial Revolution"

AND
Gender of Author
:
"Male"

AND
Religion of Author
:
"Materialist or Mortalist"

returned 1 results(s) in 0.004 seconds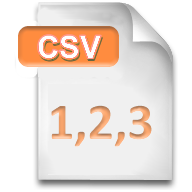 Date: w. 1761-2, rev. 1773-4, 1805
"J'abandonne mon esprit à tout son libertinage. Je le laisse maître de suivre la première idée sage ou folle qui se présente, comme on voit dans l'allée de Foy nos jeunes dissolus marcher sur les pas d'une courtisane à l'air éventé, au visage riant, à l'oeil vif, au nez retroussé, quitter celle-c...
— Diderot, Denis (1713-1784)
preview
|
full record