Your search for
Genre
:
"Prose"

AND
Work title
:
"Literary and characteristical lives of John Gregory, M.D. Henry Home, Lord Kames. David Hume, Esq. and Adam Smith, L.L.D. To which are added A dissertation on public spirit; and three essays. By the late William Smellie"

AND
Literary Period
:
"French Revolution"

,
"Industrial Revolution"

returned 1 results(s) in 0.004 seconds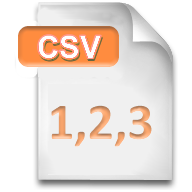 Date: 1800
"The great Mr. Locke, and several other ingenious philosophers, have represented the human intellect, antecedent to its intercourse with external objects, as a tabula rasa, or a substance capable of receiving any impressions, but upon which no original impressions of any kind are stamped."
— Smellie, William (1740-1795)
preview
|
full record