Your search for
Nationality of Author
:
"English"

AND
Religion of Author
:
"Anglican with Enthusiastic or Evangelical Tendencies"

AND
Metaphor Category
:
"Animals"

AND
Politics of Author
:
"Anti-Jacobin"

AND
Literary Period
:
"Long Eighteenth Century"

,
"Age of Sensibility"

,
"Early Modern"

returned 3 results(s) in 0.001 seconds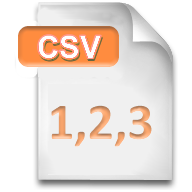 Date: 1773
"Fancy no more on airy wings shall rise, / We now must scold the maids, and make the pies."
— More, Hannah (1745-1833)
preview
|
full record
Date: 1777
"As it is the character of Genius to penetrate with a lynx's beam into unfathomable abysses and uncreated worlds, and to see what is not, so it is the property of good sense to distinguish perfectly, and judge accurately what really is."
— More, Hannah (1745-1833)
preview
|
full record
Date: 1788
"Not that unlicens'd monster of the crowd, / Whose roar terrific bursts in peals so loud, / Deaf'ning the ear of Peace: fierce Faction's tool; / Of rash Sedition born, and mad Misrule; / Whose stubborn mouth, rejecting Reason's rein, / No strength can govern, and no skill restrain."
— More, Hannah (1745-1833)
preview
|
full record