Your search for
Religion of Author
:
"Anglican then Conversion to Catholicism"

AND
Nationality of Author
:
"English"

AND
Metaphor Category
:
"Animals"

,
"Uncategorized"

AND
Literary Period
:
"Restoration"

AND
Gender of Author
:
"Male"

AND
Politics of Author
:
"Royalist (Pro-Stuart)"

returned 2 results(s) in 0.002 seconds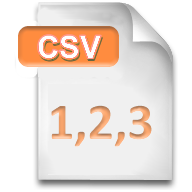 Date: Jun 12, 1668; 1671
"'Tis so wild [Wildblood's heart], that the Lady who has it in her keeping, would be glad she were well rid on't: it does so flutter about the Cage. 'Tis a meer Bajazet; and if it be not let out the sooner, will beat out the brains against the Grates."
— Dryden, John (1631-1700)
preview
|
full record
Date: 1693
"But why must those be thought to scape, that feel / Those Rods of Scorpions, and those Whips of Steel / Which Conscience shakes, when she with Rage controuls, / And spreads Amazing Terrors through their Souls?"
— Dryden, John (1631-1700) [Poem ascribed to]
preview
|
full record